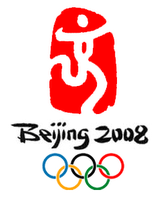 Wow! An impressive show by the Chinese with these 2008 Olympics. Many of the controls the government put in place to control pollution (stopping construction, closing factories, significantly reduced traffic) seemed to work – although a couple days of well 'placed' rain also helped.
A couple of random thoughts now that we are beyond these Olympic games:
China spent A LOT of money on these games. While impressive, most of this $$$ came from western countries buying less expensive Chinese goods (one individual purchase at a time) leading, of course, to China's continuing economic growth. Is this really best for our local and global economies?
Construction and factories were shut down across China to reduce horrible pollution for two weeks. Now that the Chinese have seen what a blue sky looks like again, I wonder if there will be any continuation of this environmental policy. If the Chinese return to the pre-games norm, I suspect that pricing and supply pressures on many materials (Aluminum Oxide, Silicon Carbide and Steel among many others) will be back in full force along with the pollution it generates.
London 2012 has a very tough act to follow. I hope that the world has learned important lessons about balancing the environment, global trade policies and individual consumption to springboard our (collective) path towards a better future.