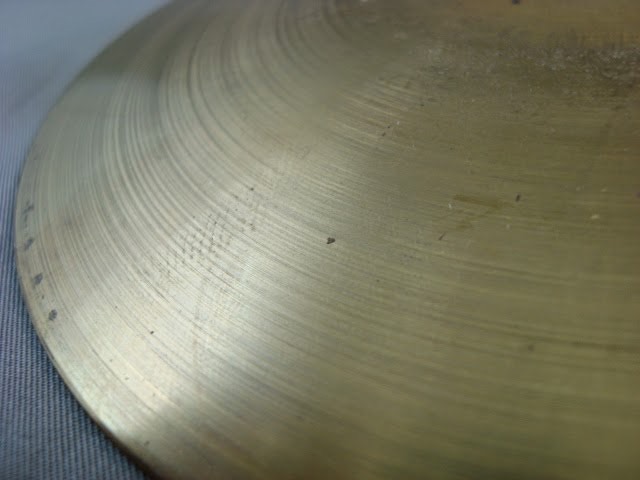 Machined Brass
As a relatively soft metal, brass can be easily machined and polished. The brass part above has clearly indicated machining lines and burrs that needed to be removed.
Deburred
In order to be able to polish the brass after removing the machining marks, a minimally abrasive process should be used. Since this part is relatively flat with very few features, a round media is the best option. Generally, round media will result in a smoother finish than angular media. This part was tumbled with a 9mm Fast Cutting Sphere Precision Ceramic Media. The Kramco 1030 Mild Acid Cleaner kept the part clean and removed any oxidation. Most of the machining marks and burrs have been removed.
Polished
In order to get this part to a bright, polished finish, a smaller, round media is ideal. The 5mm Polishing Spheres Precision Ceramic Media and a solution of Kramco 2030 Neutral Burnishing Compound resulted in a bright, near-mirror surface finish. In both the deburring and polishing steps, the compound/solution pH is very important to produce the proper metal color (i.e., no darkening).