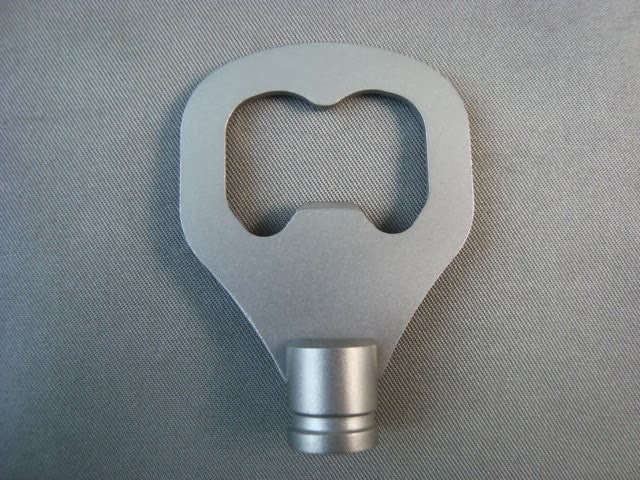 Stamping of stainless steel parts will result in a burr (typically) on the back edge of the part. This burr will need to be removed in order to provide a smooth, clean edge on the part. Welding of stainless steel will cause discoloration (generally) due to the heat. This discoloration will need to be removed to result in an appropriate cosmetic finish.
These two tasks can sometimes be accomplished in one process. Vibratory Tumbling with a Ceramic Media will remove the burr and some of the discoloration but may not be aggressive enough return the steel to its original color. Abrasive blasting may not deburr or round the edges enough but will almost definitely remove all the discoloration.
Sometimes both of these processes are needed to get the desired result. The parts pictured (before and after) were first vibratory tumbled with a Ceramic Angle Cut Cylinder media. This deburred part was then blasted with Glass Bead to achieve the required surface finish.