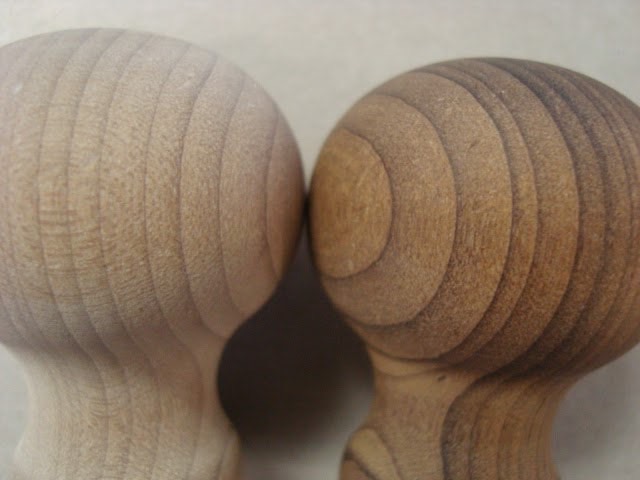 Cleaning Wood Tumbled Parts
A common process for removing machining marks, hairs and rounding edges on wood parts is barrel tumbling with Hardwood Media and White Aluminum Oxide Grit. This will eliminate the need for a series of hand sanding steps but can leave White Aluminum Oxide Grit lightly embedded in the surface of the wood pores (see part on left above). This leaves the wood with a white discoloration and makes it more difficult for additional finishing.
This issue can be resolved (especially with harder woods) by tumbling the part in a Walnut Shell Grit. The part pictured on the right was barrel tumbled with a Walnut Shell Grit – 12/20 Medium for 30 minutes. The white grit was removed and the wood color was restored. The part is now ready for further processing like stain, paint or wax.