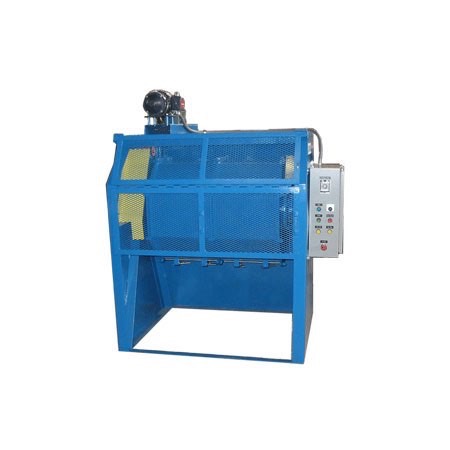 DEBURRING BARREL TUMBLERS
Barrel Tumblers are the most versatile type of parts finishing system. Applications can range from heavy deburring to high polishing to degating to parts drying. Barrel sizes range from as small as a few ounces to as large as a small car and everything in between.
The barrel tumbling process slowly rolls and cascades the load in the barrel to accomplish the desired task. Tumbling can be done either wet or dry and with or without a media. Screens are used to drain water and to separate media and parts.
Benefits
Wide Variety of Load Sizes
Wet or Dry Processing
Accommodates Small and Large Parts
Aggressive Tumbling
Cascading Action for Fragile Parts
High Polishing Capabilities
Applications
Heavy and Light Deburring
Slag and Heavy Burr Removal
Polishing
Burnishing
Deflashing
Cleaning and Rust Removal
Scale Removal
Drying Parts
Degating and Separating Die-Castings
Wood 'Sanding' and Finishing
Typical Uses
Large Batch Production Runs
Heavy Loads
Steel Media Burnishing
Tumbling Large Parts
R&D and Lab Testing
Small Batch Runs
Drying Parts
Deburring Metal Parts
Deflashing Plastic Parts
Polishing Metals and Plastics